Advance the gospel, make disciples, ​and mature in Christ, overseas
international | Evangelism | Discipleship | Growth | Experience
iEDGE is a two year commitment to make disciples of university students overseas. You'll join a team of 3-4 other recent college grads alongside long-term in-country staff. You'll make unforgettable friends across cultures and plant the gospel deep in their hearts. You'll grow in your vision, character, heart, and practical experience. You'll be challenged in ways you couldn't have guessed and grow in ways you wouldn't believe.
It will be hard. It will be an adventure. Jesus is worth it. The nations are waiting.
We aren't looking for perfect people but for recent graduates who are…
Walking with God – taking personal responsibility to grow in spiritual disciplines
Developing ministry skills – investing in people, sharing their faith, leading studies, etc.
Pursuing Purity – openness rather than hiddenness (awareness of struggles, record of growth, inviting accountability)
Relational Mature – Emotionally aware, able to self-disclose, and preferably team experience
Growing a Heart for the nations – A love for people regardless of culture
Not good enough for iEDGE?
You Want Me to WHAT?…
I was trying not to scream, but I might as well have thrown a full-blown tantrum in the middle of the woods.
"I'm sorry God…but…WHAT? WHERE?"
I felt like God was telling me to go to the Middle East with iEDGE for two years but He was forgetting all these important details:
I'm not good enough.
I'm too young/inexperienced.
I could never raise the money.
I have the memory of a goldfish and I never memorized the TMS… (Am I even a Navigator?!)
I could never give up bacon.
I'm.not.good.enough.
Before I went through iEdge I thought of myself as a great person. There were a lot of ways I was faithful to God and to those ...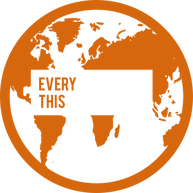 "HIS GLORY AMONG THE NATIONS, HIS WORKS AMONG ALL PEOPLE"